ESCORT HAMBURG
A special experience thanks to "Charisma Escort".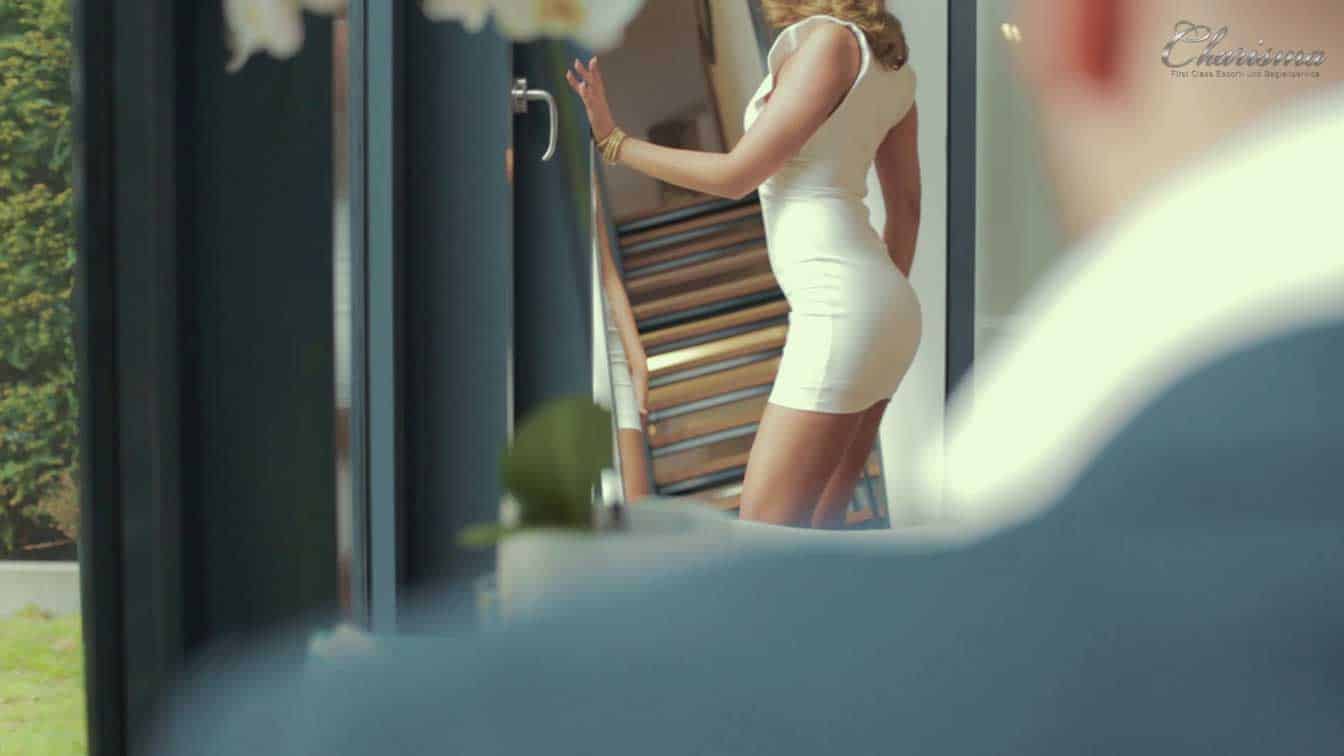 Charisma Escort from Hamburg stands for exclusive dates that we organize for you in Germany and Europe.
Our escort service has been offering sophisticated, charismatic ladies according to your wishes since 2008.
Check out our beautiful ladies who we promise
that they are all charming, high class and charming company.
Maintain the tried and tested - try the new - this is where we see success in working with you and our seductive escort ladies. We look forward to great dates that we can organize for you with our young, customer-oriented team. Especially in the high class escort service Escort Hamburg as well as Escort Bremen , Escort Berlin and Escort Hanover. For us, the basic prerequisite for successful meetings is that we treat our customers honestly, directly and in a friendly manner, just as we do with our charismatic ladies. Together we have more than 12 years of experience in the escort service segment. We incorporate this concentrated know-how into our lively corporate culture. As an agency manager, I guarantee the highest level of discretion! Your demands are our business!
Nothing is more important to us than that you and your companion feel comfortable during the date and can enjoy every second. 2G+ also applies to us! Please let us know your vaccination status with your date request. All of our ladies are subject to the 3G obligation and of course comply with it!
Stay healthy!
Your Mariella
Escort agency manager
Our cities
Charisma Escort is there for you.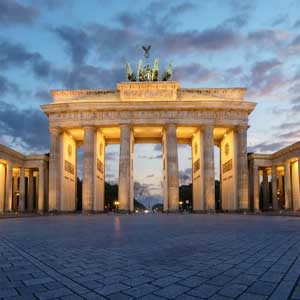 Escort Berlin All escort ladies Restaurants in Berlin Hotels in Berlin Bars in Berlin ESCORT BERLIN FOR SENSUAL HOURS For example, a lady from Berlin! As a man of the world and a visitor to Berlin, you expect a stay with a special flair. Would you like to keep your appointments, but apart from culture and entertainment, would you like a charming, stylish companion at your side? So call Escort Berlin straight away. Especially since we consider ourselves…
Read more
CHARISMA ESCORT HAMBURG - AGENCY OF EXTRA CLASS
Our escort Hamburg agency will not only passionately satisfy your longings, but also fulfill dreams that you have never experienced in this form before. Be inspired by the photos and the talents of our escorts to give your stay in the Hanseatic city of Hamburg a special touch. You definitely won't regret it. Because the Escort Service Hamburg team knows exactly the most extraordinary wishes of a gentleman!
The selection of escort ladies from Escort Hamburg is convincing at first glance. There is of course a good reason for this, because each of the escort ladies was examined individually and personally by the agency management. The focus was not only on attractiveness, but also on education, dealing with other people as well as reliability and trustworthiness. Quality is no coincidence when it comes to scoring points with the right accompaniment. Because a charming escort lady at the side of a gentleman, whether at a business meeting or at an official event, should represent a pleasant counterpart. That's why it's in the interest of our VIP escort agency to have a suitable lady in the Escort Hamburg database for every requirement. A high class escort lady who knows how to behave and meets every desire of a gentleman.
If you want more than just accompaniment to an event, you of course also have the option of spending a sensual night. Especially since work and appointments often don't leave much scope for forgetting about everyday life or finding the relaxation that a businessman traveling alone often misses. No problem for the Hamburg escort service, among our beauties there is sure to be an escort lady who will respond sensitively to you in order to make your erotic fantasies come true. If you can't decide, we'll be happy to advise you so that you'll remember this date through Hamburg for a long time. You can trust the Vip Escort Service Hamburg, anonymity and discretion regarding your personal data are in good hands with us and the escort ladies.
THIS IS WHAT OUR CUSTOMERS SAY ABOUT OUR ESCORT LADIES
Escort lady: Adriana
Rating: 5 stars
Date from Date: February 16, 2022
Feedback:
..wonderful hours, with style, charm and insane eroticism. From booking to service, everything went really well. Very friendly communication, everything at a high level. I can only recommend this escort service, gladly again.
Thank you!
Dreamer February 2022
The meeting with Aileen was a dream.
Visually it definitely does what the photos promise. She is an extremely attractive, self-confident and fantastic lady.
A gentleman enjoys and is silent, that's what the saying goes. But you have to talk about the hours with Aileen.
The reception in the lobby was already full of excitement. She immediately enchants a man with her smile and her natural, charming manner. I don't want to go into detail about everything that happens behind closed doors. However, I can say with certainty that there will be a reunion. Aileen was confident in every situation and impressed across the board.
Thank you very much for the extraordinary hours from the agency too!
Martin, January 2022
Hello.
Just a little message to thank you for scheduling my date with Liliana. I had an exceptional time in his company. She is really very pretty and very professional. She fully met all my expectations and it is with pleasure that I will book her again on my next return to Germany. Liliana is a pearl and I wish her the best.
Philippe, September 2021
I was from last night Ella extremely positively surprised.
She is an incredibly beautiful, intelligent, confident and extremely erotic woman!
I will definitely book her with you again soon.
With that in mind, have a good rest of the week and best wishes
Mike, September 2021
???? Kind regards to Claudia
C - Cleopatra is nothing against it (C is difficult, but it's true...) L - lovely A - but so nice U - definitely try something vegan D - something will be remembered I - always on time even in the whirlwind that never ends wanting hotel corridors A - everything is real or Ouch, now I have to stop otherwise someone else will think I have too much time... You always see each other twice in your life. Until then it will rain red roses for you (according to the Knef) and all miracles will happen...
Always happy......
Roland, August 2021
What a pearl! I booked 8 hours and it was an absolute highlight on all levels!
– Appearance 5 stars
– Entertainment 5 stars
– Empathy 5 stars
– Roleplaying game 5 stars
– Sex 10 stars!!!
Addictive factor 1000%
Thank you very much!
007, August 2021
I woke up today with a smile.
On the date with Dana yesterday, everything was perfect from A to Z. Starting with the friendly contact with the telephone team, the professional organization through to the private time with a great woman who enjoys life and feels good - also with her agency , as she assured me several times (you seem to be doing everything right?????????). It's often the little things that make the difference and you can't force sympathy. Intelligent, uncomplicated and of course with an amazing charisma, she makes spending time with her something very special. She was really anything but passive. She is the reason why I go on dates like this, I feel at least 10 years younger today - priceless!
I don't know what to expect from you, but I'm glad I made the call. We will certainly speak again. Until then, I say best wishes, also to Dana. I would be really happy if you would tell her again how nice I found it with her????????.
Best regards
????. (36 years old today ☺️☺️????)
J., May 2021
Holy smokes! This girl is hot!
Best way to describe our time together: was the perfect blend between
nice, easy and fun conversation, flirting and teasing as build up, and
then proper intensity once we got into it.
It was one of my top 3 experiences ever, and I'm booked in for a
rerun later this week… highly, highly recommended!
Kris, July 2022
Dear Mariella, I was very happy that I came to Hamburg after all. I think I missed something. Both times with Romy were very, very nice. Everything was perfect. What is particularly worth emphasizing is that you can be seen anywhere with her and you can have a good time. I'm planning a trip to Hamburg again next spring. Then I plan to spend a whole day with Romy. I will then get in touch in time. Kind regards also to Romy,
J., October 2022
The city of Hamburg
There are several reasons to visit the city of Hamburg. The canals are reminiscent of those of Amsterdam and feature leafy suburbs, elegant shopping arcades and a thriving cultural life. Although it suffered damage during World War II, the city has since restored its ancient old world charm and incorporated new trends into its daily routine. Its architecture and culture are among the most distinctive in the world.
When it comes to nightlife, you can enjoy your nights at Reeperbahn Hamburg, a half-kilometer-long strip of clubs and bars. The Reeperbahn originally got its name from the rope industry, and Reep is the local dialect. These days, the Strip is one of the city's main attractions, and upscale restaurants fight for customers. Despite its reputation as a gay hotspot, you can also find many sex clubs and hip bars in the city.
In addition to nightlife, Hamburg is a cultural capital. The city has many museums and galleries to explore. The most famous include the Hamburger Kunsthalle, which shows unique minimalist works from the 20th century. It also features a number of galleries that escaped Nazi looting. The Galerie der Moderne is housed in a gleaming white cubic building. His goal is to make their city accessible to people with disabilities.
Prostitution is illegal in Hamburg, but street prostitution remains widespread. Although sex workers in Hamburg have to pay income tax on their earnings, a social stigma still exists and many of them continue to lead double lives. The police estimate that there are around 2,400 prostitutes in Hamburg. However, it is important to be vigilant and safe when visiting the city as pickpocketing is a common occurrence.
CHARISMA ESCORT HAMBURG - MEET ESCORT LADIES IN HAMBURG
As already mentioned, our escort ladies were personally inspected, so our database mainly consists of students and part-time workers. The advantage of this is that the majority of women can organize their free time individually so that they can meet you in any German city, across Europe or even worldwide. However, you should give your chosen one a few days to plan. Because special requests, for example an escort service from a female duo, can also be made possible. It is best to discuss the exact modalities with the escort service agency directly when booking. You can see for yourself, our escort agency takes care of every customer, no matter how extraordinary their idea of a successful date should be. Whether vacation or travel companion, whether for a day or a weekend, every discerning gentleman proves to be at the goal of his longings.
But fun, enjoyment and culture are not just reserved for globetrotters; with the right partner, a stay in Hamburg can also be an adventure. Since our escort ladies know their city like the back of their hand, you should treat yourself to a private sightseeing tour, including a harbor tour, or enjoy one of the many cultural events in a private setting. With a top-class escort lady, things will soon sparkle between you, so that nothing stands in the way of a night of erotic games.
Hamburg is a cosmopolitan city that has a lot of official events and trade fairs that are visited by many company representatives and business people, but are often left to their own devices. However, with a perfect companion from Escort Hamburg, even a tiring lecture will only feel half as sleepy. There has to be fun and joy in life; what counts twice as much is when it is shared with someone. Our escort girls can even do this in other languages, as they are based in Hamburg, but some of them have other nationalities. The different language skills therefore prove to be extremely efficient even when accompanying people to other countries. Our escort service strives to provide an accompaniment that meets your wishes and ideas, depending on every situation and occasion.
ESCORT LADIES AND THEIR CHARMING
Our personally selected ladies from Escort Hamburg have one thing in common: they are all convinced of their actions right down to their very core. Because of this, they are not only honest, but they enjoy sex. Those who have the choice are spoiled, as the saying goes. But it won't be difficult for you to make a decision because each of the escort ladies has special talents and skills. Dressing appropriately for the occasion is, so to speak, obligatory, but as a gentleman you can also express your wishes to escort services in this regard. For example, if you love role-playing games, your chosen one will then appear according to her role. Longings are satisfied and preferences are lived out, with both getting their money's worth. Experience highlights through sexual games that you will never forget with your escort ladies. If you still can't decide on a lady, ask your escort agency to get detailed information. From tender to hard, devoted or submissive, all of our escort ladies have a willingness to experiment in their repertoire!
Not everyone tends to be adventurous, but instead looks for romance and prudence in order to later indulge in sensuality. A romantic dinner with wine and candlelight, a cultivated conversation and then a cocktail at the hotel bar to get you in the mood for the intimate get-together will get your hormones in turmoil. There are no limits to your imagination, so contact the escort agency so that you can put your imagination into practice with the right escort lady. Most importantly, the word "impossible" does not appear in the vocabulary of our beauties. Especially since the realm of sensuality has many varieties, the individual rules of which are always governed by one in particular, so that every customer of Escort Service Hamburg smiles happily at the end.
CHARISMA ESCORT HAMBURG – AN ESCORT AGENCY YOU TRUST
The business philosophy of Escort Hamburg is based on exclusivity, seriousness, honesty - in short, trust. This means that the entire team at Escort Service Hamburg has to do a good job. Criteria that are also reflected on our website. This means that the professionally created photos and profiles of our escort ladies correspond to reality. As a result, a gentleman will also meet the lady he has chosen for himself. The agency motto of Escort Service, which we have maintained for a long time, has always stood the test of time. Proof of this are the numerous regular customers who are safely looked after at 100%. Especially since personal data of both customers and women is treated with absolute confidentiality towards third parties. A perfect arrangement from Escort Service Hamburg proves to be an enrichment for every gentleman, anywhere in the world.
TOP CUSTOMER SERVICE IN EVERY AREA
It's not just payment by credit card that defines the customer service of an escort agency. We also strive to keep our customers up to date. Browse the "Magazine", register for the "Newsletter" or use the "Member Login" to always be informed, for example about new escort ladies. Under "Tips and Hints" new customers can familiarize themselves with the practices of an escort agency so that the first date is a complete success. In our opinion, it is also important to communicate and provide help in order to take away any inhibitions that every customer may have. It doesn't matter whether a potential or a regular customer, because the goal of Escort Service Hamburg is happy and satisfied customers!
COMPANION OR BUSINESS DINNER
Strolls through the city of Hamburg, a harbor tour or a visit to a musical in the Stage Theater at the harbor fascinate the souls of a sophisticated gentleman and his lovely escort lady. However, intense impressions unfortunately do not ensure physical well-being, which should also be satisfied. But Hamburg is not called the "Gateway to the World" for nothing, so numerous culinary temples with dishes from different countries have been established. Whether it's creative fish dishes, Mediterranean delicacies or a culinary treat with truffles, it doesn't matter. Especially since the atmosphere alone during an intimate meal for two and a deep look into the eyes of the person sitting opposite have an aphrodisiac effect on you and your sweet model. An end to the day that almost conjures up sensuality. The return to the hotel only gives an idea of what is going on with one of our open-minded escort girls behind the closed hotel door. Our escort agency can tell you one thing for sure – you will never regret a date with our first-class ladies!
MANY YEARS OF EXPERIENCE IN THE HAMBURG ESCORT SERVICE
The many years of experience of our exclusive Hamburg escort agency have helped to coordinate services and escort ladies, which ultimately benefit each of our customers. This means we can respond to all of a customer's individual wishes. Especially since every gentleman has his own ideas, including when it comes to the appearance of a lady or his erotic preferences. Our escort agency therefore has a wide range of willing ladies who will elicit your most secret desires. Nevertheless, whether as an elegant lady in public or an uninhibited slut in a hotel suite, the gentleman determines the rules of the game.
THE CHEMISTRY BETWEEN CUSTOMERS AND ESCORT LADIES
Although it rarely happens, it can happen that a date is doomed right from the start. Because, as luck would have it, the customer or lady immediately notices that something would visibly disrupt the get-together. To err is human, but in this case it is not a catastrophe. Therefore, diplomacy is required and, above all, conversation in order to end this meeting without injuries. The fact that two people cannot smell each other certainly has a cause, but it is often impossible to define. Our escort agency works professionally, which is why we find a solution that is satisfactory for both parties.
CHARISMA ESCORT, GUARANTEES EXCLUSIVITY
Nobody is perfect, so even cultivated gentlemen have their strengths and weaknesses. Therefore, a customer can give himself the certainty that the chosen lady does not come directly from another customer by agreeing to a higher minimum booking period. Another variant, the customer agrees with the escort agency not to place his sweetheart for a longer period of time so that she is available to him at all times.
Discretion, anonymity regarding a customer, but also communication with the escort agency are important criteria for making an optimal arrangement with you. In this respect, it is always appropriate if you would like an escort, whether with or without an erotic background, to call Charisma Escort Hamburg first. Especially since in the course of a conversation, the relevant agency employee can better assess you as a customer. This is the only way our agency can ensure a successful date and therefore your complete satisfaction!
YOUR PERSONAL HIGHLIGHT
An old folk saying says: "Everyone is the master of his own luck!" There is a lot of truth to that, but sometimes there is a lack of courage to step out of line, even though this opportunity doesn't come up again so quickly. The gentleman whose desire is strong but his will is weak should definitely contact Escort Service Hamburg at such a moment. Because our VIP escort agency is able to provide a lone wolf with a fun pastime according to his wishes. It's best to plan your stay before you arrive. Choosing a comfortable hotel is probably the first priority as a starting point for your unique Hamburg adventure!
MEET ESCORTS IN HAMBURG
The next point on your plan is to call Escort Hamburg to add a stimulating spice to your activities with a lovely lady. Arrange a meeting point where your perfect escort lady should await you. In this way, you can start an eventful, enjoyable time in the Hanseatic city immediately after your arrival in Hamburg. Now it's time to press the start button to forget the routine of everyday life. That's why Escort Service Hamburg recommends two hotels that are located right in the heart of Hamburg, at the harbor and in the Speicherstadt. From these two points you are right in the middle of the action, so that cultural attractions, sights, shopping and nightlife can even be reached on foot in just a few minutes.